LOVE POEM TO ALL WILD WOMEN AROUND THE GLOBE
HERE´S TO OUR WILD VOICE  WITHIN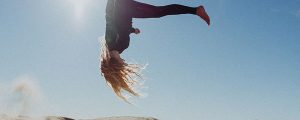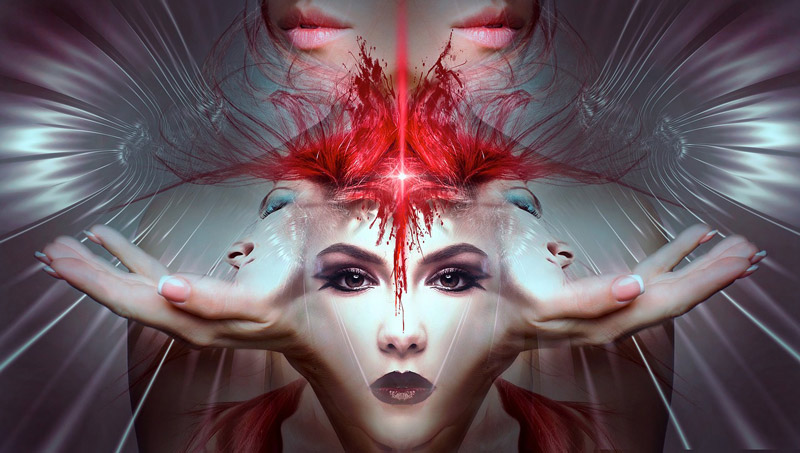 SISTERS, LADIES, GODDESSES,
Breathe! You are not alone!
Do you feel like there is more?
So much more
YOU?
More Radiance
More Power
More Sexuality
More Magnetism
More Beauty
More Love
So much more exhuberant RAPTURE to live and express?
So much more
YOU!
But maybe you´re like me.
Maybe you´ve always felt like you are "TOO MUCH" for the world to bare.
Too much Radiance
Too much Power
Too much Sexuality
Too much Magnetism
Too much Beauty
Too much Love
So you´ve made a decision.
You´ve made the decision to dim down all of YOUR MAGNIFICENCE  
In order not to outshine others.
In order not to take up too much space
In order to fit in
In order to be safe
Now you´ve successfully changed TOO MUCH-NESS into NOT ENOUGH-NESS
You´ve squished all of YOU into a tiny little box.
Now you feel like everyone shines brighter than YOU
Now you feel like you have nothing of value to give
Now you´re seemingly safe
You´ve secretly disappeared your
SUPERPOWERS
Even before yourself
IF THERE WASN´T THIS UNDERCURRENT LINGERING SADNESS, THIS PIERCING PAIN UNDER THE SURFACE, THE AGONY OF SOMETHING TOO BIG SQUISHED INTO A TINY LITTLE BOX.
NOT LIVING MAGNIFICENT YOU
I LOVE YOU and I WANT TO SUPPORT YOU
I FEEL DEEP EMPATHY, I DEEPLY KNOW HOW YOU FEEL
AND ABOVE ALL: I KNOW THE FIREWORK YOU ARE, STILL LIVES WITHIN
EXPERIENCE THE RAPTURE OF UNLEASHING YOUR SUPERPOWERS
EXPERIENCE THE RAPTURE OF YOUR FIRWORK VOICE
EXPERIENCE THE JOY OF CONNECTING WITH OTHERS WHO WILL ENCOURAGE YOU TO TAKE UP ALL THE SPACE YOU CAN POSSIBLY EXPAND INTO
EXPERIENCE THE FACT THAT THERE IS ENOUGH SPACE FOR ALL OF US SHINING BEAUTIES
EXPERIENCE THE CONFIDENCE BEING ALL THAT YOU ARE AND NATURALLY GENERATE YOUR IDEAL AND FULLY EXPRESSED LIFE
LET ME SHOW YOU HOW WORKING WITH YOUR VOICE CAN LEAD YOU HOME
HOME TO THE TRUTH OF FIREWORK YOU FULLY SELF-EXPRESSED
I´ll unveil my Secret Map that will give you the boldness to boldly unleash all that radiant you/take up space
Not waiting for anyones approval or permission
Not having an eye on the the outcome
Doing it simply because you love to be
The Radiance
The Power
The Sexuality
The Magnetism
The Beauty
The Love
THAT YOU ARE
I AM DEEPLY PASSIONATE ABOUT HELPING YOU ACTIVATE
YOUR MOST MAGNIFICENT SUPERPOWERS
TO BE THE LOVE AND SUCCESS THAT YOU ACTUALLY ARE
I am not lecturing you
I keep you engaged through inviting you to observe and feel. helping you learn through experience
OUTCOME:
I want to support a world where people truly know who they are. No artificial "wow crap". people genuinely connected with their truth, their beauty, the radiance, their capacities, their uniqueness. They are deeply aware of their value and EMBODY SELF-LOVE & CARE
Out of this deep inner confidence, unhealthy competition and exclusiveness subsides to healthy relationships, love and inclusiveness. No one is left behind, or counts/valued less
CONFIDENTLY EXPRESSING, CREATING, LIVING
Virtual Reality is our newest drug and (self) awareness is now more important than ever. In order to be able to use the benefits of our global connection wisely, we need to stay connected to ourselves and each other in flesh and blood. Likes and comments certainly can never replace real human relationships
The quest for MY voice, with all the devastating moments i experienced, has brought me home. Home to my body and home to myself
i hold a loving space
trusting that we will find the way to end the painful wars against OURSELVES and contribute all that is in my power to growing awareness, self-empowerment and love
If you want to navigate your life´s ship you ABSOLUTELY NEED to be fully present in your vessel, which is your body. We do hear that a lot, but the question that often remains is HOW? Compass that guides us to what i call the "Inner Navigating System"
Once you are present, you are on the best path to
BYOG